TV to Talk About: The Carrie Diaries
Let's talk Carrie Diaries, because I would love to hear your thoughts on this. If you haven't heard, the Carrie Diaries is a prequel to the beloved Sex & the City, which tells the story of a teenage Carrie Bradshaw.  I've heard mixed reviews on this, but quiet frankly I like it as a light-hearted TV show. Yes, it is aimed toward the teenage crowd, but like Gossip Girl I think it has room to grow. It's replaced GG in the time slot, so I think it's trying to appeal to the same crowd.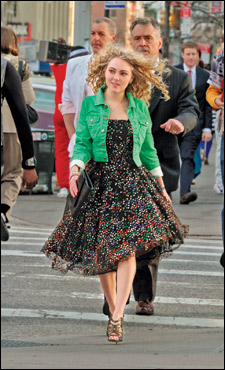 As for the comparison to SATC, it's the not the same. But I think it stands good alone and the narration is done very well. I'll admit, I was anti-Carrie Diaries yet its starting to grow on me and after watching four episodes, I think it's done pretty well.
Okay, so your turn to chime in. What do you think of the Carrie Diaries? Have you watched it? Love or Hate it? Let me know!
xoxo. j.