The Look for Less: J.Crew Pave Link Bracelet
We've seen it everywhere, on countless blogs, instagrams of arm candys, and pinterest. Yeah, I'm talking about the J.Crew Pave Link Bracelet. I've always been a fan of it, but worry the chain-like nature of it would look too heavy or masculine on my wrists. The price tag also doesn't help, but if it was at a lower price, I would certainly consider purchasing it. So today i'm going to share alternatives to the J.Crew Pave Link Bracelet, that won't break your bank too much!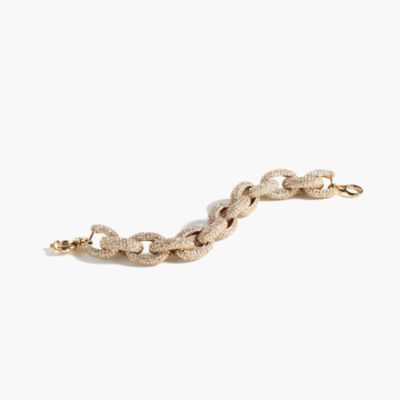 $125
$99 (Usually on promo for $49)
$100 ($10 off if you sign up for emails)
$78 ($10 off First Purchase)
I think they all look like pretty good dupes for the real thing.
I might be picking one up, or asking cupid 😉
Have a great weekend!